Keeping it all Simple
Dance without all the red tape.
Share Your Passion
We help you to make the whole world dance.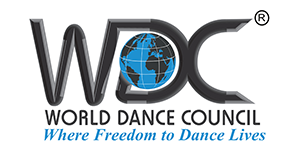 Profession Based
Governed by active dance industry people and organisations that care.
Building Your Future
We are creating a better future for the dance profession in Australia.
Supporting The Industry
Empowering dance studios, clubs and organisations to succeed.
---
The Future: Promoting Dance For All
The Australian Dancing Board aims to be a responsive body geared to the needs of its member organisations, studios, clubs and professionals, and the students they teach. Our purpose is to help you to succeed, to ensure there is a vibrant and growing dance industry in Australia, and to enable the success of the profession in the long term.
Our goal is to make it easier and more affordable for new and existing dancers to participate, improve in their dancing, and enjoy the experience, while continuing to maintain and build upon a tradition of excellence that goes back more than half a century.
About Us
We are a governing body for dance in Australia.
Established in 1932, the Australian Dancing Board is the national administrative and regulatory body for the Ballroom Dancing profession in Australia. For both social and competitive dancers, our goal is to promote the health benefits, lifestyle benefits, fun and enjoyment that ballroom dancing offers, and to ensure that everyone in Australia has an inclusive pathway into the world of dance.
In 2018 we introduced the ADB new vision for the dance profession, which includes direct membership and board representation for member dance studios and clubs. Each state now appoints one director and one alternate director to represent studio and club members on the national board.


LIVELIGHTER ADB WA 5 STAR Series Supporting Sponsor




LIVELIGHTER ADB WA 5 STAR Series Supporting Sponsor




LIVELIGHTER ADB WA 5 STAR Series Supporting Sponsor

---
News
Australian Dancing Board News
Stay up to date with the latest news and events from the Australian Dancing Board.
27th March, 2022
ADB WA secure Healthways & LiveLighter as Naming sponsor for 2022
Subscribe
Join our Mailing List
Be a part of the future of dance in Australia. You will be able to join our mailing list soon after the New Year.